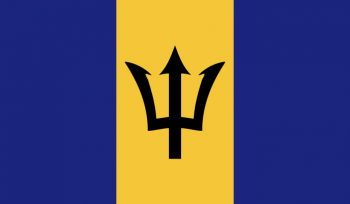 The Caribbean region has some of the world's highest per-capita consumption of sugary drinks and rising obesity and non-communicable disease prevalence. Being comprised of smaller island nations, the regional context is unique, and approaches for encouraging healthier food environments will also need to be different than in other places.
Barbados was the first Caribbean country to implement a sugary drink tax in 2015, and is currently in the process of implementing regulations to improve the school food environment for children.
Policies
Excise Tax on Sweetened Beverages | Passed August 1, 2015 | Amended April 1, 2022
20% excise tax on sweetened beverages
From August 1, 2015 – April 1, 2022, sweetened beverages were subject to a 10% ad valorem excise tax.
Announced March 14, 2022 and effective April 1, 2022, the rate of excise tax on sweetened beverages increased from 10% to 20%. The tax rate increase advances the Government of Barbados's mandate to reduce sugar consumption through effective fiscal policy on sweetened beverages and brings the tax rate in line with recommendations of the World Health Organization.
The tax is levied on locally produced and imported beverages including carbonated soft drinks, juice drinks, sports drinks, liquid concentrates, and more. Drinks exempt from the tax include 100% juices, coconut water, plain and evaporated milk, powdered concentrates, and drinks sweetened with non-caloric sweeteners.
Table of applicable tariffs from the Barbados Revenue Authority
In-Country Research Partner
In-Country Team Lead
Natasha Sobers - Professor, George Alleyne Chronic Disease Research Centre, CaIHR, Barbados
GFRP Team Leads
Resources
Global maps showing countries and smaller jurisdictions with taxes on sugary or sweetened beverages that were implemented with a goal of curbing sugar consumption and improving public health. Included are brief descriptions of each tax structure and dates of passage or implementation.

Updated November 2022

November 2022: Added Colombia (newly passed, not yet implemented), updated Hungary

May 2022: Updated Barbados tax (doubled to 20% in April 2022)

February 2022: Added Israel and Nigeria (newly implemented); Cook Islands, French Polynesia, Marshall Islands, New Caledonia, Niue, Northern Mariana Islands, Tuvalu, and Wallis and Futuna (existing, newly added)
Publications
Understanding the need for a whole-of-society approach in school nutrition policy implementation: A qualitative analysis
Authors: Natasha P. Sobers, Lisa Bishop, Shu Wen Ng, Suzanne Soares-Wynter, Natalie S. Greaves & Madhuvanti M. Murphy 
Published in: Implementation Science Communications, July 17, 2021 view full text