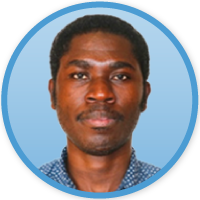 A new study published in the Journal of Public Health Research has found that in South Africa, sugar-sweetened beverage manufacturers spent USD 191 million (ZAR 3.7 billion) advertising SSBs across different media from 2013 to 2019. The bulk of this was spent on television (TV) advertising, particularly during children's and family viewing times.
Researchers from PRICELESS South Africa, the SAMRC Centre for Health Economics and Decision Science at the University of Witwatersrand, and UNC-Chapel Hill measured the number of sugary beverage advertisements in South Africa from January 2013 to April 2019. They used Nielsen data from the top 10 manufacturers in South Africa to assess advertising expenditures across different media, including TV, print newspapers and magazines, radio, and internet. They examined data by drink category and media type and analyzed the number of ads aired on TV during child and family peak viewing times (between 3 p.m. and 7 p.m. on weekdays).
Key findings:
Beverage manufacturers spent USD 191 million (ZAR 3.7 billion) to advertise SSBs during this 6-year period. This sum was largely spent their marketing sugary drinks in TV ads, particularly during child and family viewing time (between 3 and 7 p.m.).
Between 2013 and 2019, spending on NCD prevention by South Africa's National Department of Health was 7.1% of what Coca-Cola spent on SSB ads.
Manufacturers increased their advertising expenditures after the announcement of the Health Promotion Levy in June 2016 (a tax on sugary drinks), however the HPL was still effective in reducing consumption of taxed beverages.
South Africa faces high levels of diet-related diseases such as obesity, type 2 diabetes, hypertension, cardiovascular disease, and cancer. Drinking excess sugary drinks increases the risk of developing these diseases and their risk factors. Research shows that marketing and advertising is a key factor in promoting the consumption of sugary drinks and other ultra-processed products and that children and adolescents are highly susceptible to food marketing.
To lower consumption of sugary drinks as well as foods high in sugar, salt, saturated fat, South Africa implemented a sugary drink tax in 2018 that has already led to decreased purchases and intake of sugary drinks. The country also recently issued a draft regulation for mandatory front-of-package warning labels, which includes a stipulation that products with warning labels (i.e., high in salt, fat, sugar, or containing artificial sweeteners) may not use certain marketing techniques on their packages.
Thus far, however, the country has not enacted policies to restrict marketing of non-essential foods or drinks beyond the proposed packaging restrictions. This study suggests that the sweetened beverage industry is capitalizing on the child and family market, particularly via television advertising. The study also finds that industry's voluntary pledges to curb marketing aimed at children have not worked, further underscoring the need for statutory action.
---
This research was funded by Bloomberg Philanthropies and the South African Medical Research Council.
AUTHORS
Micheal Kofi Boachie
Susan Goldstein
Petronell Kruger
Shu Wen Ng
Karen J Hofman
Evelyn Thsehla
---
FACT SHEETS


Read more about the evidence for restricting marketing for non-essential foods and drinks high in sugar, salt, saturated or trans fats, or calorie density.