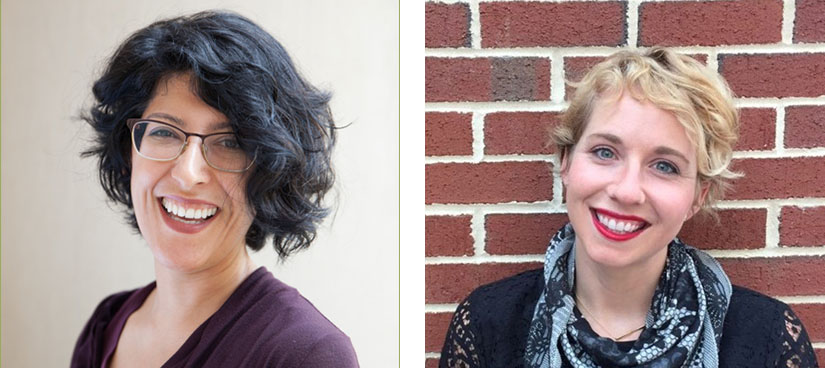 Chile's 2016 Food Labeling and Advertising Law has led to a significant decrease in the amount of child-directed television advertisements for foods and beverages high in calories, saturated fats, sugars, or sodium on channels with the largest Chilean youth audiences, suggesting that children in Chile are now less exposed to unhealthy food advertising.
These findings are according recent research published in the American Journal of Public Health. Teresa Correa, PhD, from the University of Diego Portales in Chile, is lead author of "Food Advertising on Television Before and After a National Unhealthy Food Marketing Regulation in Chile, 2016–2017."
Francesca R. Dillman Carpentier, PhD, W. Horace Carter Distinguished Professor at the UNC Hussman School of Journalism and Media and Lindsey Smith Taillie, PhD, assistant professor of nutrition at the UNC Gillings School of Global Public Health, are coauthors. Coauthors in Chile are Marcela Reyes, MD, PhD, and Camila Corvalán, MD, PhD, with the Institute of Nutrition and Food Technology, University of Chile, Santiago.
Facing epidemic proportions of obesity, Chile implemented the Food Labeling and Advertising Law in 2016, a multifaceted effort to decrease the consumption of unhealthy foods, particularly among children. This law required the implementation of front-of-packaging warning labels on their foods that are high in total sugar, saturated fat, sodium and calories, but proportionally lower in nutrients. The law also bans the marketing of such foods to children younger than 14 years in media that self-identity as being intended for children or that have a high (20% or more) percentage of audience members who are children.
Few studies have assessed the changes in marketing after the implementation of these regulations, and the research team chose to focus on television, as this medium dominates children's media exposure in Chile and remains the primary venue for food marketing worldwide.
The team analyzed food advertisements shown between 6 a.m. and 12 p.m. on the four primary broadcast channels and four cable channels with the largest Chilean youth audiences over two weeks in April and May 2016 and 2017, collecting data on product nutrition and child-directed marketing. The percentage of advertisements for foods high in calories, saturated fats, sugars, or sodium decreased from 41.9% before the regulation to 14.8% after the regulation was put in place. The study found that this decrease occurred in programs intended for children and general audiences.
The largest declines were seen for sodas, desserts, breakfast cereals and industrialized fruit and vegetable-flavored drinks. Fewer ads featured child-directed content, and the remaining child-directed ads primarily aired on internationally owned cable channels, not on channels produced by Chilean networks.
"After Chile's food advertising restrictions were implemented in 2016, the number of ads for unhealthy foods decreased overall and especially for sugary sodas, sweets, breakfast cereals, and fruit-flavored drinks," says Dillman Carpentier. "Unhealthy food ads were still detected, however, in cable channels originating from outside of Chile, highlighting the difficulty in regulating food marketing in a global economy."
While the study found a decrease in unhealthy food advertisements at all times of day (with the exception of between 10 p.m. and 12 a.m.) within Chilean television networks, these advertisements continued to run on cable channels originating from outside of Chile, highlighting the challenges of regulating food marketing in a global economy.
The study also found a significant increase in the number of not-unhealthy food advertisements shown on television—products that did not meet the calorie, saturated fat, sugar, or sodium content to qualify as a "high-in" product, according to the nutritional thresholds outlined in the 2016 law. More child-directed marketing strategies were used in this non-high-in product advertising after the 2016 implementation, compared to before implementation of the law.
Future studies are underway to examine the impact of the next phases of Chile's restrictions, including the complete ban on unhealthy food and beverage advertising across television from 6 a.m. to 10 p.m. that began in mid-2018.
"The marketing restriction implemented in Chile in 2016 was, at the time, the most comprehensive policy anywhere in the globe to restrict junk food marketing to kids," says Taillie. "We expect that this more stringent policy will lead to even more dramatic reductions in children's exposure to junk food advertising, and this will be critical for understanding and informing future obesity prevention policies."
This study is part of a series of published work investigating the effectiveness of Chile's comprehensive regulation of the food and food marketing environment and part of the work of Global Food Research Program at UNC , a project of the Carolina Population Center.