The Duke Endowment has awarded a $765,000 grant to Dr. Shu Wen Ng and colleagues Dr. Thomas Keyserling (UNC School of Medicine), Dr. Ashley Price (Duke University Department of Family Medicine and Community Health), and Neal Curran and Sam Hoeffler (Reinvestment Partners) to expand their research on the benefits of the food prescription programs.
Administered by the Durham-based nonprofit Reinvestment Partners in communities across North Carolina, the RPRx food prescription program provides $40 per month — distributed electronically through Food Lion's customer loyalty program — for participants to buy fruits and vegetables.
Previous research has already found that this model is effective at increasing fruit and vegetable purchases, and higher use of the program is associated with fewer hospitalizations. With the new grant, Ng and colleagues will further investigate whether the RPRx program is associated with improved health outcomes and lower health care costs for communities. Their findings will provide valuable information about the program's cost effectiveness and contribute to the evidence base for efforts to incorporate the food prescription program model into standard health care practice.
Read more about this grant and the researchers' aims in Gillings School of Global Public Health's school news.
---
Based in Charlotte and established in 1924 by industrialist and philanthropist James B. Duke, The Duke Endowment is a private foundation that strengthens communities in North Carolina and South Carolina by nurturing children, promoting health, educating minds and enriching spirits. Since its founding, it has distributed more than $4 billion in grants. The Endowment shares a name with Duke University and Duke Energy, but all are separate organizations.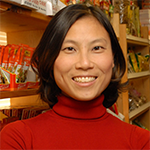 See also:
SuperSNAP helps food-insecure households afford healthy foods