Laina Ewoldt is looking for new solutions to combat climate change and nutritional access. Laina is one of three new doctoral students who joined the Global Food Research Program (GFRP) this fall under the advisership of GFRP faculty Lindsey Smith Taillie.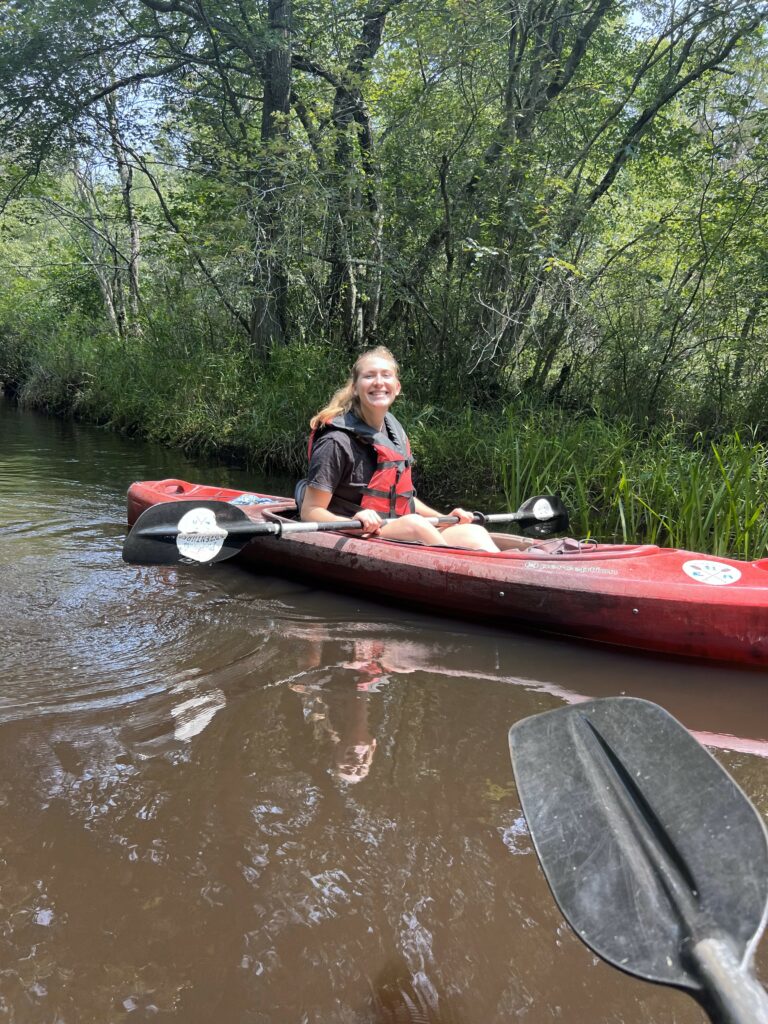 Originally from the Dallas, Texas area, Laina moved to North Carolina this summer and has enjoyed finding new places to go kayaking and looking for the perfect salsa. At home, Laina enjoys playing online chess and baking — specifically her grandmother's apple pie recipe.
"I love baking pies. That was something I got from my grandma, since it was one of the first things she taught me how to make," said Laina. "That's a little tradition that I kept going. Whenever we have a holiday, I make her apple pie, and it's always a fun experience."
Laina earned a Master of Science in Public Health and completed her registered dietitian training at Johns Hopkins Bloomberg School of Public Health, where she was exposed to environmental health and climate change work.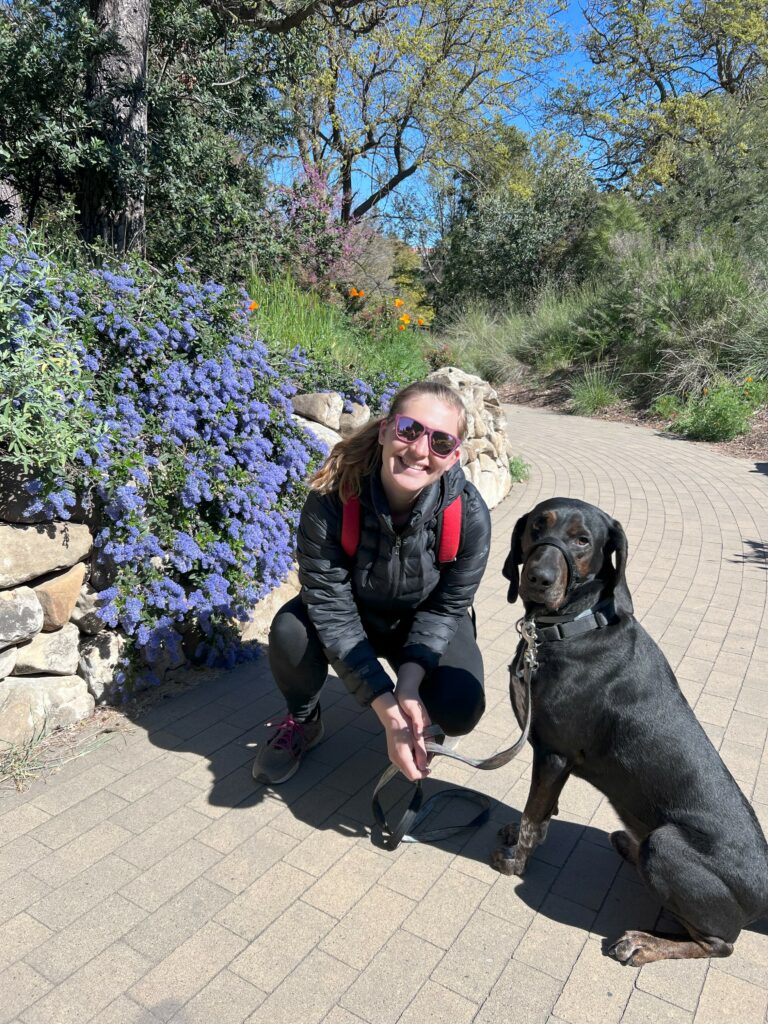 "During my master's program, I completed a public health practicum with an organization called PATH. While there, I worked with their climate change working group and started to see that a lot of issues with people's nutrition aren't necessarily tied to knowledge or the direct choices they're making. I started to see that climate change is this broad issue that's having wide ranging effects on not just nutrition, but also on the drivers of poor nutrition."
After completing her master's degree, Laina worked as a clinical registered dietitian for a year, but her interests led her to pursue a career in research.
"You can see all these problems, but you don't necessarily have all the tools to change them when you're in that area because you are waiting for some of those evidence-based practices to come out," she said. "You aren't necessarily able to say 'Oh, I see this problem, let me come up with an idea for how to fix it and then test it out."
As a PhD student at GFRP, Laina is excited to begin contributing to a new evidence base and identifying methods to improve nutritional access. She sees GFRP as a great fit due to the team's international research collaborations.
"I really loved the fact that GFRP has global collaborators, since climate change isn't something just localized in one area. I knew that if I was going to direct my work in that area in the future, I would need to form those strong connections and have collaboration across different countries."
Laina's current research focuses on how climate change impacts the availability of safe and acceptable water and how that, in turn, impacts nutritional status through the beverages people choose and the foods they can prepare.