In collaboration with Vital Strategies, a leading global public health organization, the Global Food Research Program at UNC has published 'What's in Our Food? A guide to introducing effective front-of-package nutrient labels.'
The new guide assists countries in taking up this cost-effective, high impact strategy to combat obesity.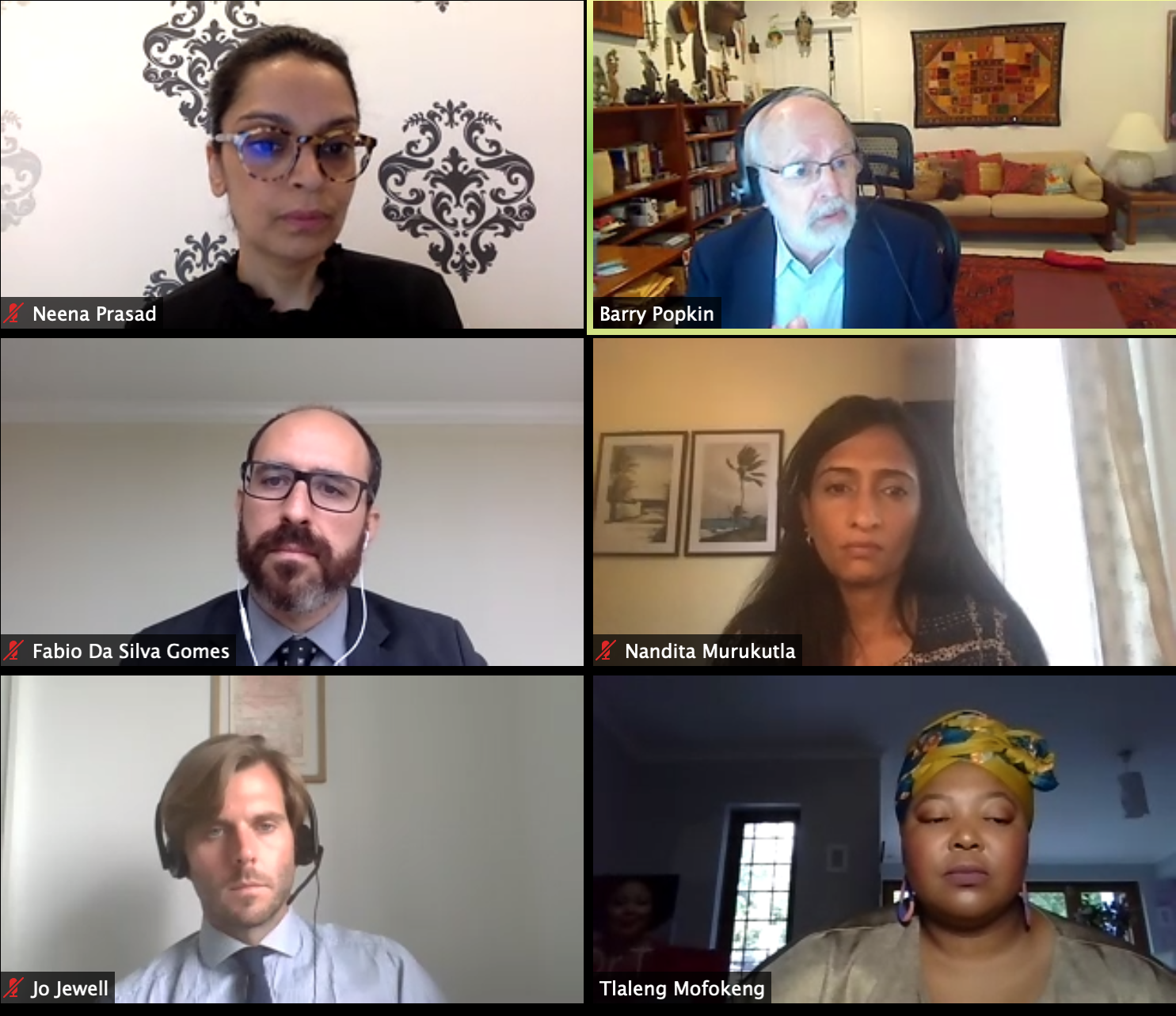 On Sept. 17, Barry Popkin, PhD, participated in the Vital Strategies VitalTalks panel, "A Recipe for Health: An Urgent Need for Food Policy," with fellow experts Tlaleng Mofokeng, UN Special Rapporteur on the Right to Health, Fabio da Silva Gomes, Regional Advisor on Nutrition and Physical Activity at PAHO, Jo Jewell, Nutrition Specialist at UNICEF and Nandita Murukutla, Vice President for Global Policy and Research at Vital Strategies.
Popkin discussed the recent GFRP publication in collaboration with the Saudi Health Council and World Bank that examines the link between obesity and poor outcomes of COVID-19. The study showed that individuals with obesity (BMI over 30) were at a greatly increased risk for hospitalization (113%) as a result of the virus, more likely to be admitted to the ICU (74%) and had a higher risk of death (48%) from the virus.
Popkin also referenced how economic stress associated with the COVID-19 pandemic has resulted in a significant increase across the globe in the consumption of ultra-processed junk foods and beverages, which studies have shown can impact weight gain and increase the risk of developing diabetes, hypertension, heart diseases and some cancers.
"We need governments to consider, now and in the future, how they can create impactful food policies to make healthy foods less expensive and more accessible," Popkin said.