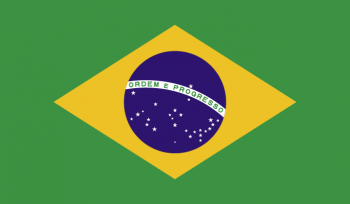 The largest country in South America, Brazil has faced rapid increases in overweight and obesity prevalence similar to its other countries in Latin America. Our UNC team has been collaborating with colleagues at the University of São Paulo since the early 1990s. We provide research support for advocacy efforts related to healthy eating and obesity prevention. Together with our partners, we plan to evaluate any forthcoming policies as they are passed/implemented.
Policies
Resolution No. 38, Article 17 | Implemented April 28, 2009
Regulation of the National School Feeding Program
Resolution 38 (Article 17) set food- and nutrition-based standards for the national school meal program and prohibits the use of national funds to acquire low-nutritional drinks (eg, sodas) or processed foods exceeding thresholds for sodium and/or saturated fat to serve in schools. (Implemented in 2009, schools had until January 2010 to comply.)
Resolution of the Collegiate Board 429 and Normative Instruction 75 | Passed October 9, 2020
Front-of-package warning labels
The National Agency of Sanitary Surveillance (ANVISA) published new regulations on nutrition labeling of packaged food products in October, 2020. They will go into effect in October, 2022 and will require front-of-package warning labels on packaged foods and beverages that exceed set levels of sugar, saturated fat, or sodium content per 100g (foods) or 100mL (beverages). The new model does not include warnings for non- caloric sweeteners, but it will limit the use of health claims in certain circumstances: Foods and drinks with warning labels for a given nutrient may no longer carry claims related to that nutrient. For example, products with a warning label for high saturated fat content cannot also use claims regarding fat (total, saturated, or trans fats or cholesterol).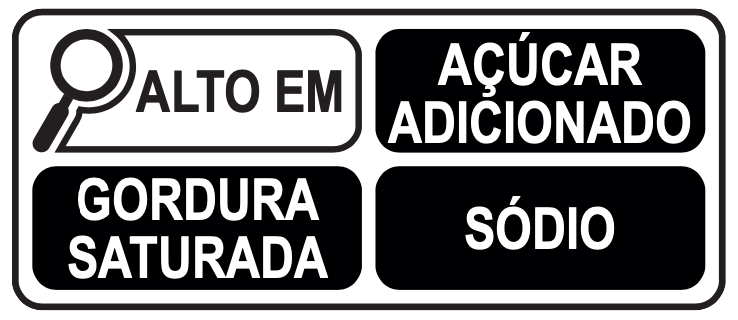 In-Country Research Partner
In-Country Team Leads
Carlos Monteiro - Professor, São Paulo University Department of Nutrition School of Public Health
Ana Clara Duran - Research Scientist, University of Campinas, UNICAMP Research Fellow Center for Epidemiological Studies in Nutrition and Health, NUPENS University of São Paulo
GFRP Team Leads
Resources
Series of maps showing interpretive labels used on food and beverage packages around around the world. These maps feature national-level, mandatory front-of-package labeling policies as well as government-endorsed voluntary labels. This resource includes a map highlighting countries with front-of-package warning label policies.

Fact sheet describing how front-of-package (FOP) labels can help consumers make informed, healthier choices and encourage industry to improve the nutritional profile of their products and portfolios. Learn about the evidence for different FOP labels, what types of labels are in use around the world today, and key elements to consider when developing and implementing an effective FOP labelling policy.

Updated October 2021