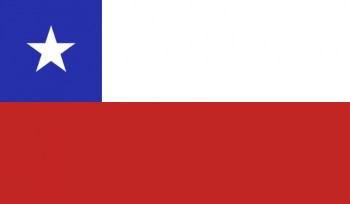 Chile has undergone major demographic, epidemiological, and nutrition transitions over the past 50 years and currently has the highest prevalence of obesity in Latin America. Non-communicable diseases account for 83% of all deaths in Chile, for which over-nutrition and obesity are both major determinants. Massive increases in consumption of sugar-sweetened beverages (SSBs) has helped fuel these trends. From 2009–2014, Chile saw the fastest absolute growth of SSB sales in the world, and in 2014, Chile had the highest per-person daily calories sold from SSBs in the world. To combat these trends, Chile has implemented the most comprehensive set of obesity-preventive regulations to date in the world, including a sugary drink tax, a front-of-package warning label system, and restrictions on marketing and advertising of unhealthy foods and drinks. Staggered implementation of these regulations across four years allows us to evaluate the policies' independent and joint impacts.
Our evaluations to date: In collaboration with our research partners in Chile, we have evaluated early impacts of the Chilean sugary drink tax and Phase 1 of the Law of Nutritional Composition of Food and Advertising and its combined warning label, marketing restriction, and school sales policies. Early data indicate that within the first year of implementation, these policies were already impacting the foods and drinks Chileans buy and consume as well as the public's perceptions of junk foods targeted by the policies.
We will continue our work in Chile through 2023 in order to evaluate all three phases of the Law of Nutritional Composition of Food and Advertising.
Policies
Ley 20.780 | Implemented October 1, 2014
Beverage tax law
For all non-alcoholic drinks with with coloring, flavoring, or caloric sweeteners:
18% ad valorem tax on drinks containing >6.25 g sugar/100 mL (5% increase from previous rate of 13%)
10% ad valorem tax on drinks with ≤6.25 g sugar/100 mL (3% decrease from previous rate of 13%)
Exempt: 100% fruit juice and dairy-based beverages