Research from Colombia that examined food advertising and marketing tactics used on television (TV) has found that children were frequently exposed to advertising that used emotional appeals such as characters, cartoons, games, or suggestions of fun or excitement to promote unhealthy foods. Girls were more likely than boys to see these emotional appeals, as were children from households in lower-socio-economic groups vs. higher-socio-economic groups.
In the study, published this month in Public Health Nutrition, researchers from the University of Kansas, Pontificia Universidad Javeriana in Colombia, Universidad Nacional de Colombia, and the University of North Carolina at Chapel Hill analyzed over 500 top-viewed television advertisements (TV ads) for foods and beverages that aired on Colombian TV during 2017. For each ad, the researchers documented:
The type of product(s) promoted;
Each product's nutritional quality;
The size of the ad's child audience using TV audience ratings data for children 4–11 years old (including the biological sex and household socio-economic level of each child exposed to the ad); and
The type of marketing appeal(s) used in the ads, including rational appeals (e.g., highlighting the product's cost, freshness, expert approval, or special ingredients) and emotional appeals (e.g., using cartoons, child actors, or other animations to attract children's attention and associate the product with emotions like fun, excitement, or a sense of adventure).
They found that 78% of food ads were for products considered potentially harmful to health (i.e., products that were processed/ultra-processed, high in sugar, fats, or sodium, and/or contained non-caloric sweeteners). These are the nutrition standards used in Colombia's new front-of-package warning label regulation, under which the products would currently be required to carry black, octagonal warning labels on their front-of-package. Of the ads for less-healthy products, 89% included an emotional appeal and 59% included a rational appeal, and over half (55%) used both rational and emotional appeals.
"The co-occurrence of both emotional and rational appeals in more than half of ads for products with lower nutritional quality is of special importance," said the study's first author Alcides Velasquez, associate professor of communication studies at the University of Kansas."Combining emotional appeals, which can generate a positive association with the experience of consuming the product, with rational appeals that highlight products' nutritional or health advantages might result in children associating positive emotions and consumption sensations with purported nutritional benefits of products that are actually less healthy."
Researchers also found differences in exposure that could contribute to health inequities: Girls and children from low-resource homes were exposed to significantly more appeals in TV ads than boys or children from higher-resource homes, respectively.
Key findings:
Among TV ads for foods or drinks, 78% featured products considered potentially harmful to health. These are products that are now required by law to carry front-of-package warning labels.
Nearly 90% of ads for these foods high in nutrients of concern employed an emotional appeal to children (e.g., characters, cartoons, animals, kids' vocabulary).
Rational appeals (e.g., expert approval, cost, health, or specific ingredients) appeared to a lesser extent in 59% of the ads.
Girls and children in lower socio-economic groups were more exposed to emotional appeals in TV ads than boys or higher socio-economic strata counterparts, respectively.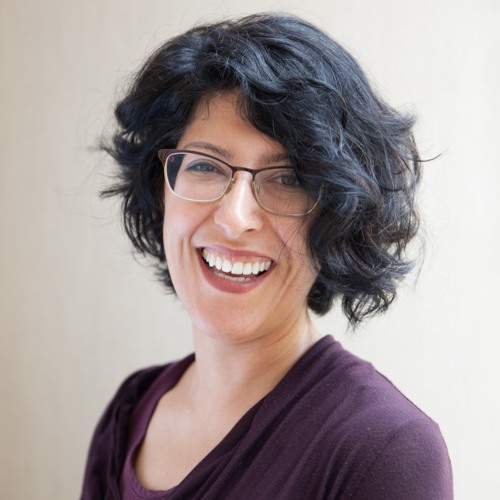 "The new WHO guideline on policies to protect children from the harmful impact of food marketing released this June pointed out the need for more research to examine inequities relating to food marketing, and this study shows clear inequities," said senior author, Francesca Dillman Carpentier, W. Horace Carter Distinguished Professor at the UNC Hussman School of Journalism and Media. "The fact that we found these marked differences in marketing exposure based on socio-economic stratum and biological sex underscores the importance of developing comprehensive regulations that protect all children, not just a percentage of children, from unhealthy food marketing."
In addition to being one of very few studies to examine differences in marketing exposure based on children's socio-economic stratum and sex, this study establishes an important baseline measure of TV marketing and children's exposure before Colombia implemented its front-of-package warning label law in December 2022 and ahead of its ultra-processed product taxes, which come into force in November 2023. While these policies do not include limits on marketing for foods and drinks that carry warning labels or will be taxed, changes to the Colombian food supply following the new regulations (i.e., reformulation of existing products or introduction of new, healthier alternatives) could lead to a smaller proportion of TV ads promoting foods and drinks that fail to meet nutritional standards.
---
This research was funded by Bloomberg Philanthropies and the Clinical and Translational Science Award program of the Division of Research Resources, National Institutes of Health.
AUTHORS
Alcides Velasquez
University of Kansas, USA
Maria Fernanda Parra
Pontificia Universidad Javeriana, Colombia
Mercedes Mora-Plazas
Universidad Nacional de Colombia, Colombia
Luis Fernando Gómez
Pontificia Universidad Javeriana, Colombia
Lindsey S. Taillie
UNC-Chapel Hill, USA
Francesca R. Dillman Carpentier
UNC-Chapel Hill, USA
---
RESOURCES


Read more about the evidence for restricting marketing for non-essential foods and drinks high in sugar, salt, saturated or trans fats, or calorie density.
---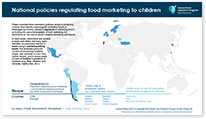 Compare existing policies around the world aimed at restricting unhealthy food marketing to children.
---
MORE MARKETING RESEARCH FROM COLOMBIA:
Unhealthy food advertising disproportionately targets children in Colombia Read more…