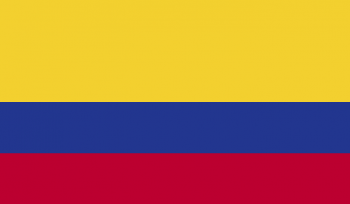 Colombia faces high and rising prevalence of obesity and diabetes, with a large proportion of calories in the modern Colombian diet coming from ultra-processed foods. Unhealthy dietary patterns are a major cause of mortality and disability-adjusted life-years there. Colombia also has strong consumer advocacy and legal groups very focused on constitutional rights of children and supporting healthy eating as a major pathway to enhance the health of all.
Together with our partners, we plan to evaluate any forthcoming policies as they are passed/implemented.
Policies
Ley 2120 | Passed July 30, 2021
Front-of-package warning labels
Law 2120, commonly referred to as the "junk food law," will require front-of-package warning labels to appear on ultra-processed foods and beverages that exceed the maximum content of sodium, sugar, saturated fats, trans fats, or artificial sweeteners set by the Colombian Ministry of Health and Social Protection. The Ministry has one year from the law's passage to determine these nutritional criteria and other details of the regulation.
Read law in Spanish