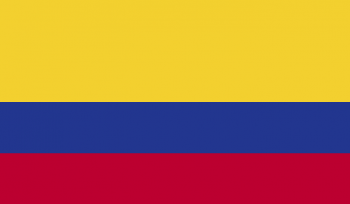 Colombia faces high and rising prevalence of obesity and diabetes, with a large proportion of calories in the modern Colombian diet coming from ultra-processed foods. Unhealthy dietary patterns are a major cause of mortality and disability-adjusted life-years there. Colombia also has strong consumer advocacy and legal groups very focused on constitutional rights of children and supporting healthy eating as a major pathway to enhance the health of all.
In July 2021, the Colombian government passed Ley Comida Chatarra (The Junk Food Law), which mandates front-of-package labeling. We have collaborated with our research partners in Colombia to conduct experiments to inform the design of these labels. Our experimental studies have found that octagonal-shaped labels (like those used in Chile, Peru, Mexico, and soon in Argentina and Venezuela) are the most effective, and that warning labels outperform other label designs (Nutri-Score and Guideline Daily Amounts) among Colombians. The law's regulatory norms, including final label design, are expected to be announced by the Ministry of Health by July, 2022.

Policies
Ley 2120 | Passed July 30, 2021
Front-of-package warning labels
Law 2120, commonly referred to as the "junk food law," will require front-of-package warning labels to appear on ultra-processed foods and beverages that exceed the maximum content of sodium, sugar, saturated fats, trans fats, or artificial sweeteners set by the Colombian Ministry of Health and Social Protection. The Ministry has one year from the law's passage to determine these nutritional criteria and other details of the regulation.
Read law in Spanish
In-Country Research Partner
GFRP Team Leads
Resources
Global maps showing mandatory and voluntary front-of-package labeling schemes used in countries around the world. Includes map highlighting countries with front-of-package warning label policies.

Updated August 2022

August 2022: Added Argentina label designs (implemented August 20, 2022); corrected UK traffic light label image

July 2022 addition: Canada (mandatory warning label law passed)

February 2022 additions: Argentina (mandatory warning label law passed); Singapore (hybrid mandatory/voluntary Nutri-Grade label passed); Venezuela (mandatory octagonal warning label passed); existing voluntary labels in China, Indonesia, South Africa, Zambia, Zimbabwe