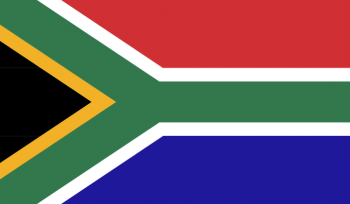 South Africa faces interrelated burdens of disease resulting from a mixture of communicable diseases such as HIV/AIDS and tuberculosis as well as non-communicable diseases such as type 2 diabetes, obesity, hypertension, cardiovascular diseases and cancers. Prevalence rates of obesity and type 2 diabetes are especially high among women. In 2010, approximately 9% of men and 11.8% of women in South Africa had diabetes, a nearly twofold increase since 1980. Approximately 90% of this group suffers from type 2 diabetes mellitus, of which 60.1% is estimated to be unscreened and undiagnosed.
Policies
Rates and Monetary Amounts and Amendment of Revenue Laws Act 2017, Act No. 14 | Implemented April 1, 2018
Health Promotion Levy
For all non-alcoholic beverages and beverage concentrates, manufacturers & distributors taxed:
R0.021 ($0.0014 USD) per gram sugar in excess of 4 g/100 mL.
If sugar is not labeled, product taxed at default rate based on containing 20 g sugar/100mL (R0.336/100 mL or $0.023 USD).
Exempt: 100% juice, dairy beverages
Front-of-package warning labels
After conducting focus groups to test and determine the most effect shape, color, and style for the proposed warning labels, researchers in South Africa conducted a randomized controlled trial to test the warning label alongside a traffic light label and Guideline Daily Amounts label. This experiment was led by Rina Swart as part of a Department of Health task force. UWC compiled an extensive technical report that summarized all of their research on nutrient profiling models and front-of-package labels, which they presented to the National Department of Health with their evidence-based policy recommendations.
The Department of Health released a draft front-of-package warning label regulation in April 2023, which was originally open for public comment through July 2023. This deadline was extended to September 21, 2023.