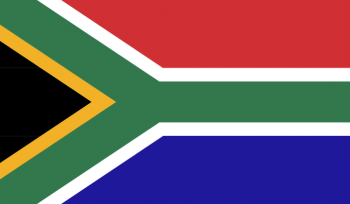 South Africa faces interrelated burdens of disease resulting from a mixture of communicable diseases such as HIV/AIDS and tuberculosis as well as non-communicable diseases such as type 2 diabetes, obesity, hypertension, cardiovascular diseases and cancers. Prevalence rates of obesity and type 2 diabetes are especially high among women. In 2010, approximately 9% of men and 11.8% of women in South Africa had diabetes, a nearly twofold increase since 1980. Approximately 90% of this group suffers from type 2 diabetes mellitus, of which 60.1% is estimated to be unscreened and undiagnosed.
Policies
Rates and Monetary Amounts and Amendment of Revenue Laws Act 2017, Act No. 14 | Implemented April 1, 2018
Health Promotion Levy
For all non-alcoholic beverages and beverage concentrates, manufacturers & distributors taxed:
R0.021 ($0.0014 USD) per gram sugar in excess of 4 g/100 mL.
If sugar is not labeled, product taxed at default rate based on containing 20 g sugar/100mL (R0.336/100 mL or $0.023 USD).
Exempt: 100% juice, dairy beverages
Front-of-package warning labels
After conducting focus groups to test and determine the most effect shape, color, and style for the proposed warning labels, the research team in South Africa conducted a randomized controlled trial to test the warning label alongside a traffic light label and Guideline Daily Amounts label. This experiment was led by Rina Stewart as part of a Department of Health task force. UWC compiled an extensive technical report that summarized all of their research on nutrient profiling models and front-of-package labels, which they presented to the National Department of Health with their evidence-based policy recommendations. This report is currently not available to the public. The draft front-of-package warning label regulation is now in the Department of Health's hands.
Resources
Taxes on unhealthy foods and beverages

Global maps showing countries and smaller jurisdictions with taxes on sugary or sweetened beverages and/or unhealthy foods, that were implemented with a goal of curbing sugar, salt, saturated or trans fat, and excessive calorie consumption and improving public health. Included are brief descriptions of each tax structure and dates of passage or implementation.