Findings from a new study in PLOS Medicine conducted by researchers from UNC-Chapel Hill, Stanford University, and the University of Edinburgh indicate that warning label and tax policies effectively reduce purchases of red meat-containing items, such as burger patties, pepperoni pizza, and ham luncheon meat.
Consumption of red meat has gained attention as a nutrition and environmental concern, given its link to harmful climate and health impacts, including high greenhouse gas emissions and increased risk of noncommunicable diseases. The landmark 2019 EAT-Lancet Commission encourages consumers to decrease red meat consumption to improve health and consume a more environmentally friendly diet. Yet, there is limited research assessing how food policies could encourage this decrease in red meat consumption. Warning labels and taxes on processed foods and sugar-sweetened beverages have been found to effectively reduce their purchase and consumption, but this study is the first to assess the impact of warning labels and tax policies specifically on red meat-containing products.
Online shopping for red meat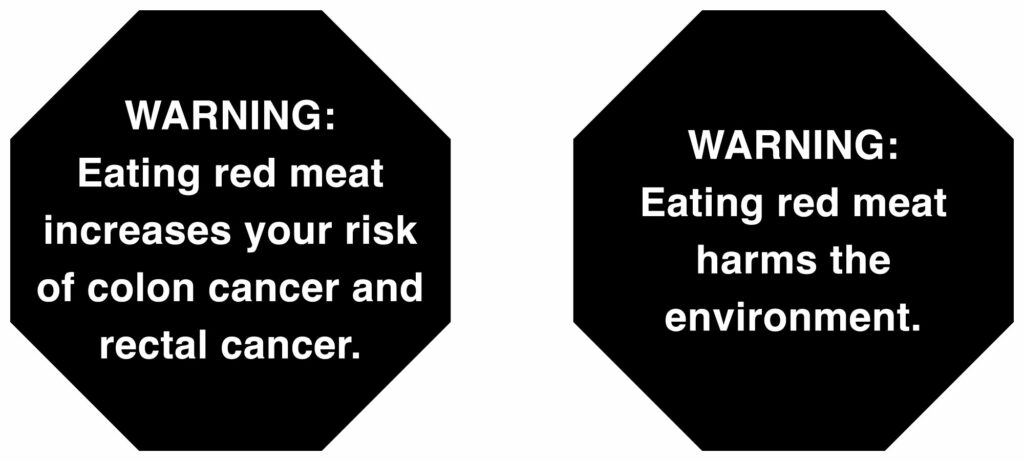 Researchers randomly assigned participants to a control group or to one of three intervention groups: warning labels, tax, or combined (warning labels + tax). A total of 3,518 participants completed an online shopping task where they were instructed to purchase items from a predetermined 9-item shopping list with a $40 budget: 1 pizza, 1 burrito, burger patties (meat or vegetarian), breakfast sausages (meat or vegetarian), 1 frozen individual meal, 1 loaf of bread, 1 sandwich filling (for example, ham, turkey, or peanut butter), 1 pack of tortillas, and 1 taco filling (for example, steak, chicken, or beans). Researchers counted the number of products that contained red meat and proportion of red meat products in the shopping haul.
They found that warning label, tax, and a combination of both interventions all led to reductions in purchases of red meat-containing items: 39% of control group participants purchased red meat items compared to 36% of those who saw warning labels, 34% of those in the tax group, and 31% of those exposed to a combination of the two interventions.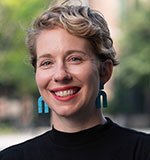 Exposure to the combined intervention of warnings and the tax also resulted in less calories (-312 kcal) and saturated fat (-12.8 g) in participants' shopping baskets, but not sodium, when compared to the control group.
"These results show that taxes and warning labels on red meat work similarly to sugary drinks and tobacco, helping consumers reduce their purchases of these products," said first author Lindsey Smith Taillie, PhD, associate professor and associate chair of academics in the Department of Nutrition at UNC-Chapel Hill's Gillings Global School of Public Health. "Policies like taxes and warning labels to reduce red meat purchases could yield both public health and environmental benefits."
Key findings:
On average, breakfast cereals using child-directed marketing strategies contained 17 grams of sugar per 100 grams cereal — well over the sugar threshold outlined in R3337. If the sugar content of these products remains the same when R3337 goes into force, most of these cereal products will have a sugar warning label and will not be permitted to use child-directed marketing or make nutritional or health claims
Warning labels led to lower perceived healthfulness and environmental sustainability of red meat products, while taxes led to a higher perceived cost of red meat products
Taxes and warning labels reduced red meat purchases among red meat consumers by as much as 21% when combined, suggesting that implementing these policies could yield both health and environmental benefits.
The combination of taxes and warning labels reduced the total calories (-312) and reduced total grams of saturated fat (-12.8g) of the shopping haul when compared to the control group. The tax intervention also led to a reduction in total grams of saturated fat compared to the control group.
The combined tax and warning label condition led to a larger reduction in red meat purchases for the youngest age group (-11%) compared to the oldest age group (-5%) and a larger reduction for populations with lower levels of education (-8.7%) compared to those with a graduate degree (no change).
"Moving forward, it is also important to determine how to encourage a shift away from red meat purchases to more healthy and environmentally friendly products," said Taillie. "While reducing red meat is important, we also need to understand the environmental and health impacts of the substitutes that consumers are choosing to ensure the shift does indeed lead to improved outcomes."
---
This research was funded by Wellcome Trust and support from the National Heart, Lung, and Blood Institute of the NIH and the NICHD-NRSA Population Research Training grant.
AUTHORS
Lindsey Smith Taillie
Maxime Bercholz
Carmen E. Prestemon
Isabella C. A. Higgins
Anna H. Grummon
Marissa G. Hall
Lindsay M. Jaacks
---
MORE RESEARCH ON RED AND PROCESSED MEATS:
Americans consume red meat from a variety of foods, creating opportunities to introduce meat-free substitutions Read more…

---
Health, environmental messages boost Meatless Monday campaign Read more…